Studies for the 99 Names of God, 1999 - ongoing project
(Relief, Portland limestone, dimension 250mm X 250mm X 250mm)

The 99 names are divine attributes as described in Islamic texts. This project, which is an ongoing one, contemplates the significant of the plurality in the attributes or the many names of god. The heads are carved in high relief and are in three quarter view. The plasticity of form suggests multiple viewpoints. So far seven heads have been carved.
For further information see Bibliography-Projects-99 Names of God.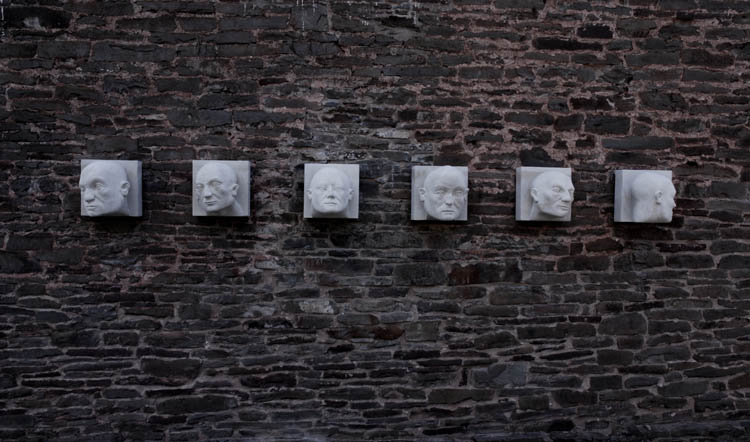 99 Names of God at MVAC 2008